Dentistry Tips
The Harmony of Dentistry and Business: A Symphony Every Dentist Must Master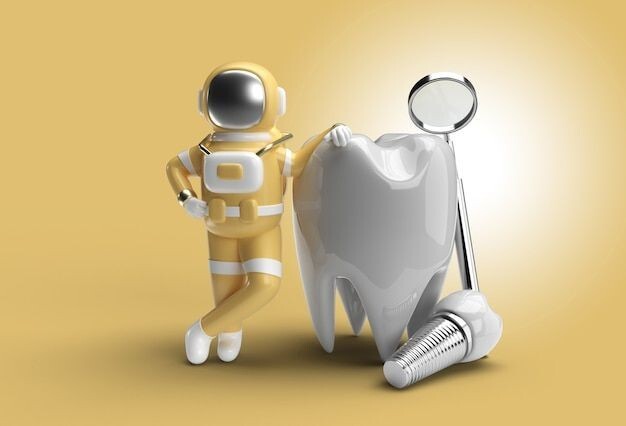 👋 Dear esteemed colleagues and the next generation of dental luminaries,
As we navigate the intricate labyrinths of dental canals and oral health, let's pause for a moment to appreciate another layer of complexity — running a successful dental practice. Our journey through dental school equips us with the skills to perform intricate procedures, but it rarely sheds light on the business acumen needed to manage a thriving clinic. This is not an ancillary skill; this is an essential chapter in your journey of excellence.
💰 Financial Acumen: The Lifeblood of Practice 💰
Let's be candid—no practice can run on clinical expertise alone. Have a laser-focused understanding of your financials. Know your costs, learn to negotiate effectively, and price your invaluable services justly. Financial wisdom today sets the stage for your practice's stability tomorrow.
📣 Marketing: Your Silent Partner 📣
Word of mouth is the whispers of yesterday. Today demands a loud and clear marketing message that resonates with your target audience. Be bold, be creative, but most importantly, be visible.
🎻 The Symphony of Teamwork 🎻
Remember, a well-knit team is like a well-tuned orchestra—each member plays a pivotal role. Regular training and personal growth plans for your staff are not expenses; they are investments in your clinic's future.
❤️ Customer Service: The Soul of Practice ❤️
Let's talk heart to heart; your patients are not walking dental codes. They are human beings, replete with emotions and expectations. A simple "Hello, Mr. Malhotra" or "How have you been, Bhatia Ji?" could make them loyal patrons for life.
🗓️ The Follow-Up Cadence 🗓️
A procedure's success is not the finale; it's an interlude. Always follow up on significant cases personally after three months. This is not just good service—it's an opportunity to gather data and learn, enhancing your craft for the future.
🪞 Feedback: The Mirror of Reality 🪞
Open your doors to feedback—about you, your staff, your environment. This invaluable input is the lens through which you refine and redefine your practice. Embrace it, for it leads the path to unparalleled excellence.
🖥️ The Digital Impulse 🖥️
The digital age is not knocking; it's here, right in our examination rooms. Leverage technology for efficient management, telehealth, and an improved patient experience. Adapt, evolve, and flourish.
⚖️ The Legal Metronome ⚖️
Keep pace with regulations; they are not hindrances but guidelines that safeguard both you and your patients. Regulatory compliance isn't a checkbox; it's a pledge to operate with integrity.
📸 The Visual Storytelling of the Intraoral Camera 📸
Why let words do all the talking in a world driven by visuals .Utilize the power of intraoral cameras to educate your patients. Show them what you see; a picture, in this case, is worth a thousand words and could very well be the clincher in converting a patient's "maybe" into a "yes."
🦷 Dental Models: Your Three-Dimensional Whiteboard 🦷
Complex jargon can deter a patient, but a dental model can make the explanation tangible. Use these scaled replicas to demonstrate conditions and treatment plans, thereby demystifying the process for the patient. It adds an extra layer of assurance, as patients find it easier to trust what they can see and touch. click here for examples
In this endeavor, you're not alone. We're all in this together, elevating the practice of dentistry to newfound heights. Be inspired, be magnificent, be unstoppable.
We're crafting a tapestry of excellence, one that weaves clinical skill with business acumen. So go ahead, and play your part in this grand symphony with enthusiasm and finesse. After all, the best dentists are not just skilled clinicians; they are adept business managers, empathetic caregivers, and lifelong learners. Let's be all that, and more.