General Dentistry
Significance of Pit & Fissure Sealants in Paediatric Dentistry: A Comprehensive Guide for Dental Professionals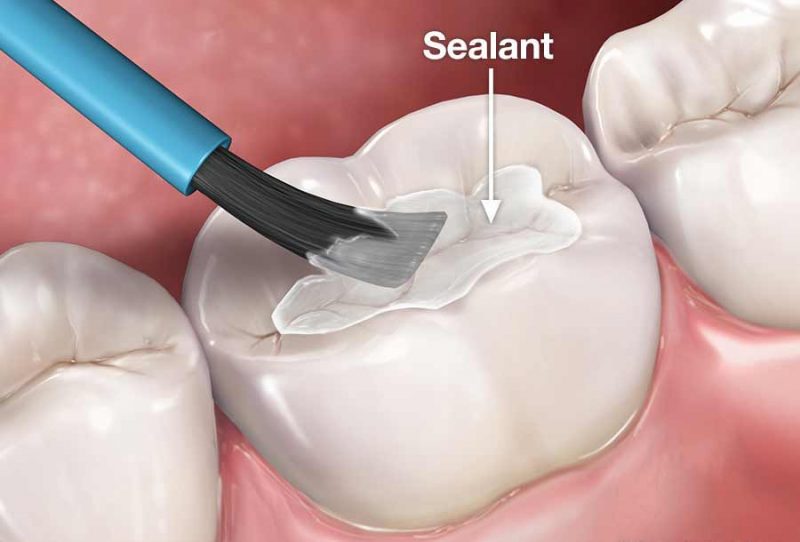 Introduction
As dental professionals, we understand the significance of promoting oral health from an early age. Establishing proper oral hygiene habits and implementing preventive measures in pediatric dentistry can greatly impact a child's lifelong dental health. One such preventive measure is the application of pit and fissure sealants. This article delves into the importance of pit and fissure sealants in pediatric dentistry, exploring their benefits, application techniques, and the various products available on the market.
Understanding Dental Caries in Children
The Prevalence and Impact of Caries in the Pediatric Population
Dental caries, commonly known as tooth decay or cavities, is a prevalent oral health issue affecting children worldwide. According to the World Health Organization, dental caries is the most common chronic disease among children. Untreated caries can lead to pain, infection, tooth loss, and even long-term health issues, emphasizing the need for effective preventive measures in pediatric dental care.
The Role of Pits and Fissures in Dental Caries Development
Pits and fissures are the natural grooves and depressions found on the chewing surfaces of the back teeth (molars and premolars). These areas are particularly susceptible to caries development, as they can easily trap food particles and bacteria, making them difficult to clean with regular brushing. Studies have shown that approximately 80% of dental caries in children occur in the pits and fissures, highlighting the importance of targeted prevention strategies.
Pit & Fissure Sealants: An Effective Preventive Measure
What are Pit & Fissure Sealants?
Pit and fissure sealants are a preventive dental treatment that involves the application of a resin-based material to the occlusal surfaces of the molars and premolars. The sealant acts as a barrier, preventing food particles and bacteria from accumulating in the pits and fissures and reducing the risk of dental caries.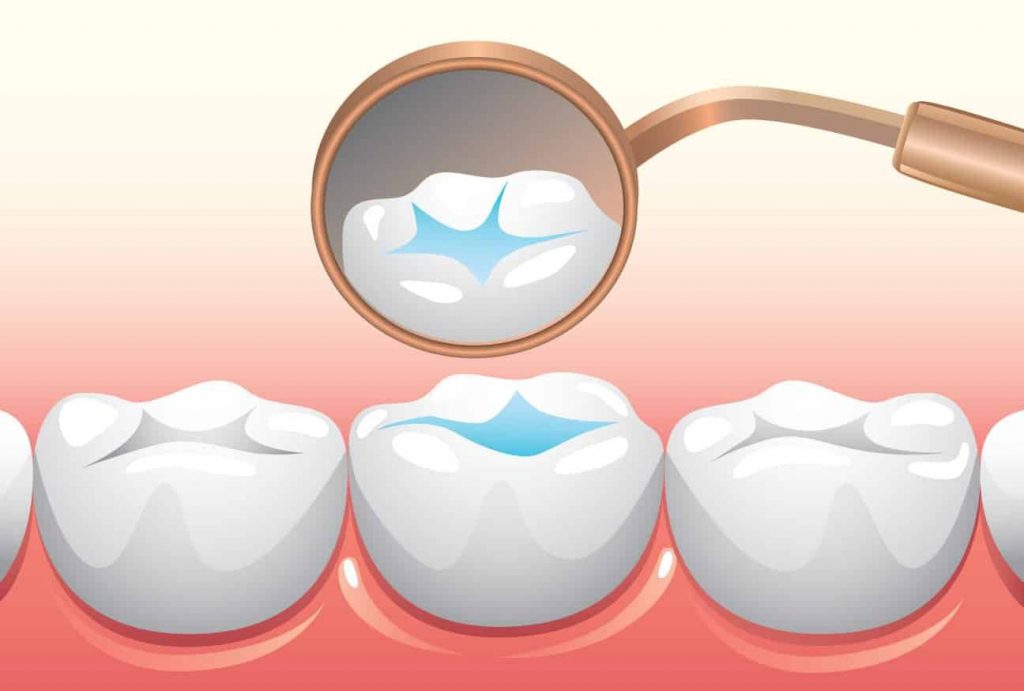 Benefits of Pit & Fissure Sealants in Pediatric Dentistry
Caries Prevention: Sealants have been proven to significantly reduce the incidence of dental caries in children by creating a protective barrier on the tooth surface.
Cost-Effectiveness: The cost of applying sealants is considerably lower than the cost of treating dental caries, making it a cost-effective preventive measure.
Non-Invasive: The application of pit and fissure sealants is a non-invasive procedure that does not require drilling or removal of tooth structure.
Long-Lasting Protection: When properly applied and maintained, pit and fissure sealants can provide long-lasting protection against dental caries, often lasting for several years.
Application Techniques and Considerations for Pit & Fissure Sealants
Proper Application for Optimal Results
The effectiveness of pit and fissure sealants depends on proper application techniques. Dental professionals should adhere to the following steps to ensure optimal results:
Tooth Selection: Evaluate the patient's dentition to identify teeth with deep pits and fissures that would benefit from sealant application. Sealants are typically applied to the first and second permanent molars soon after eruption.
Tooth Preparation: Clean the tooth surface thoroughly, remove any debris or plaque, and isolate the tooth to maintain a dry field during sealant application.
Acid Etching: Apply an etchant, such as phosphoric acid, to the tooth surface for a specified time to create a rough surface for better sealant adhesion.
Rinsing and Drying: Rinse the etchant thoroughly and dry the tooth surface completely.
Sealant Application: Apply the pit and fissure sealant material to the tooth's occlusal surface, ensuring complete coverage of the pits and fissures.
Curing: Use a dental curing light to harden the sealant material.
Evaluation: Assess the sealant's placement, coverage, and integrity to ensure optimal protection against caries.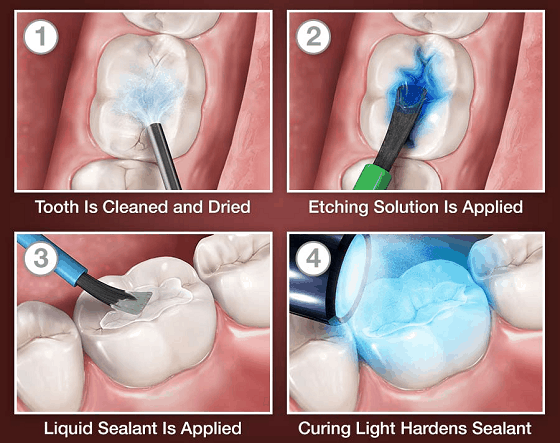 Patient Selection and Timing of Sealant Application
While pit and fissure sealants can benefit most children, dental professionals should consider each patient's individual risk factors for dental caries, such as oral hygiene habits, dietary habits, and fluoride exposure. The best time to apply sealants is soon after the eruption of the first and second permanent molars, usually between the ages of 6 and 12.
Pit & Fissure Sealant Products and Materials
Choosing the Right Sealant Material for Your Practice
Resin-Based Sealants: Resin-based sealants are the most commonly used materials due to their durability and ease of application. They are available in both light-cured and chemically-cured forms. Examples of resin-based sealants available on DentalKart include 3M ESPE Clinpro Sealant and Ivoclar Vivadent Helioseal.
Glass Ionomer Sealants: Glass ionomer sealants offer the additional benefit of fluoride release, which can further protect against caries. However, they may be less durable compared to resin-based sealants. An example of a glass ionomer sealant available on DentalKart is GC Fuji VII.
Additional Tools and Equipment for Sealant Application
To ensure the successful application of pit and fissure sealants, dental professionals should also have access to the necessary tools and equipment, such as:
Dental explorer or probe
Dental mirror
Air/water syringe
Isolation materials (e.g., cotton rolls, dry angles, or rubber dam)
Acid etching gel or solution
Dental curing light
These items can also be found on DentalKart.
Conclusion
Pit and fissure sealants play a crucial role in pediatric dentistry by providing an effective preventive measure against dental caries. Dental professionals should be well-versed in the proper application techniques and considerations to ensure the best possible outcomes for their patients. By staying informed about the latest advancements in dental materials and techniques, we can continue to offer exceptional care and promote optimal oral health for children.