Unsure if 'An apple a day keeps the doctor away' but certainly brushing twice a day would keep the dentist away in a broad perspective. Though half-yearly visits to the dentist remain an advice and requirement to the patients, so optimum oral hygiene via brushing is no bad news to dentists 😉.
Man learned quite early that it is essential to clean teeth on a regular basis and the same is evident to us as we know different means and methods that were used earlier. Such chew sticks were used until one end of it got frayed. Most commonly known method is the stick from a twig of a neem, meswak or babool tree or 'datun' in Hindi which had been an accepted way of cleaning our teeth.
Eventually brushes were attached to the wooden stick and never-ending evolution is still in process.

Toothbrushes got the modern touch with the invention of nylon in 1930s which was processed further for softer bristles until 1950s.
It is important to have a highly efficient toothbrush as it is the most essential oral hygiene aid which cannot be replaced by any other. The principal instrument should not be under any compromise. Therefore, this basic and indispensable key to oral hygiene has been under changes and transformations.
Parts of a Toothbrush:
Head, Brushing plane, tufts, Bristles, handle

ADA specifications for a toothbrush:
Brushing surface – 1 to 1.25 inches in length (25.4 to 31.6mm long), 5/16 to 3/8 inches in width (7.9 to 9.5 mm wide), 2 to 4 rows of bristles, 5 to 12 tufts per row.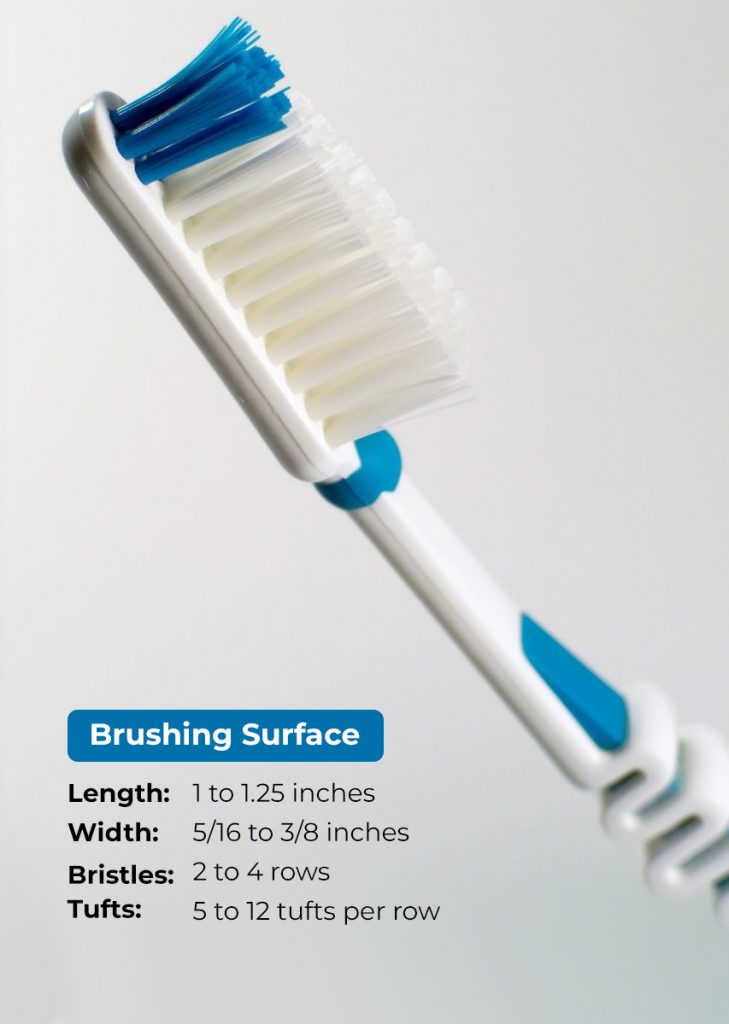 What are the objectives of toothbrushing?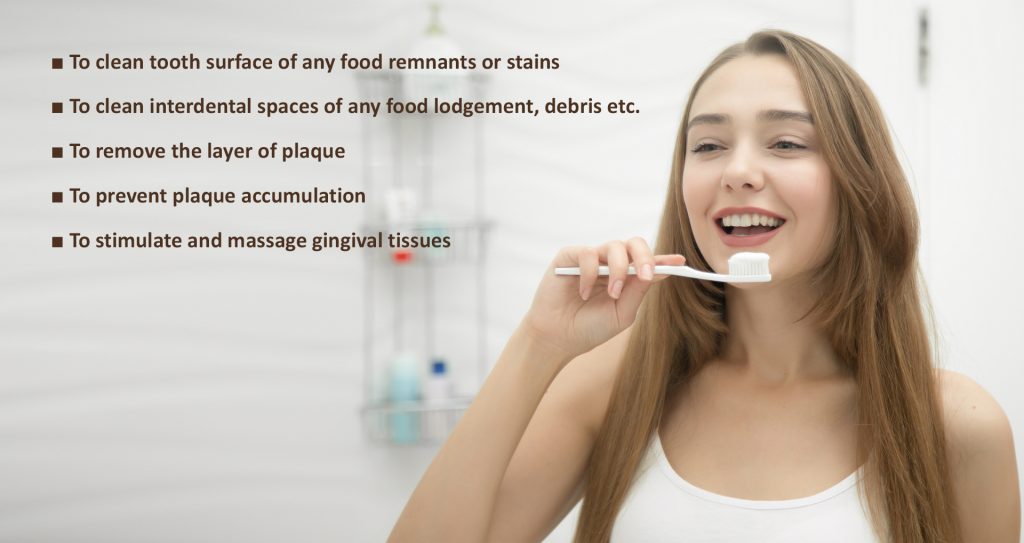 What is actually required from an efficient brushing tool?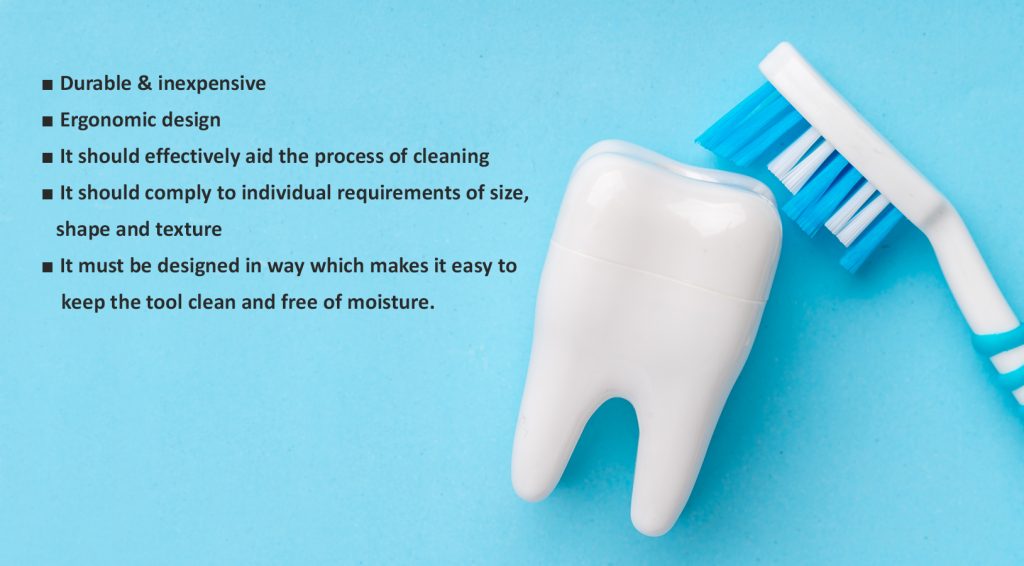 Toothbrushes have undergone modifications for better oral hygiene. The handle of the brush has been given a bent to have improved access to posterior parts of the mouth. The head is sleeker and contoured for effective plaque removal. Certain brands have introduced indicator bands which mark as a tracker for replacement of the toothbrush. The brushing plane is also seen slightly concave to comprehend well with the convexity of the arch. Major changes are seen in the type of bristles in context with their colour, softness, placement etc. Tufts of bristles are placed in a criss-cross manner for interdental areas and the softness index varies as per the requirement.
Power-driven toothbrushes are systematically structured and not new to us today.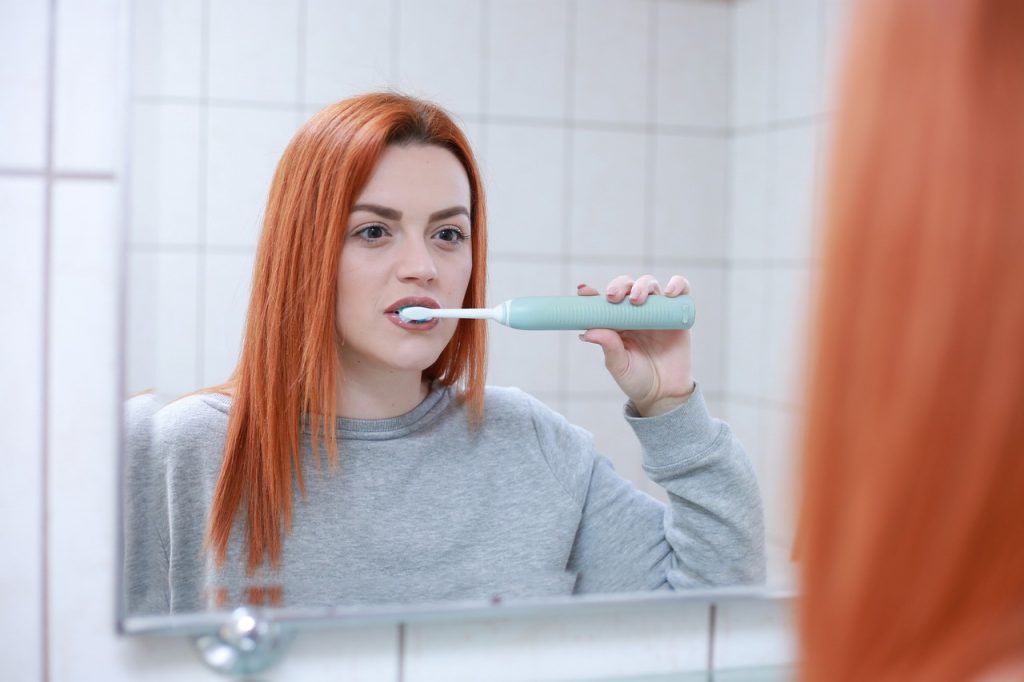 The heads of these automatic or electric toothbrushes in a rotary, counter rotational and side-to-side motion. These were introduced for specialised use but are now available for regular usage as well. They are seen advantageous over manual toothbrushes in quite a few ways. To name a few such factors are better patient compliance, less brushing force, no brushing technique and better results due to increased accessibility in interproximal areas. They are both rechargeable or non-rechargeable. The oscillations frequency is about 40 Hz in a regular power toothbrush. Powered toothbrushes prove extremely beneficial for handicapped patients, cases under periodontal therapy, patients undergoing orthodontic treatment, young children and elderly members who are dependent on care-givers for basic needs.
Classification as per Handle design: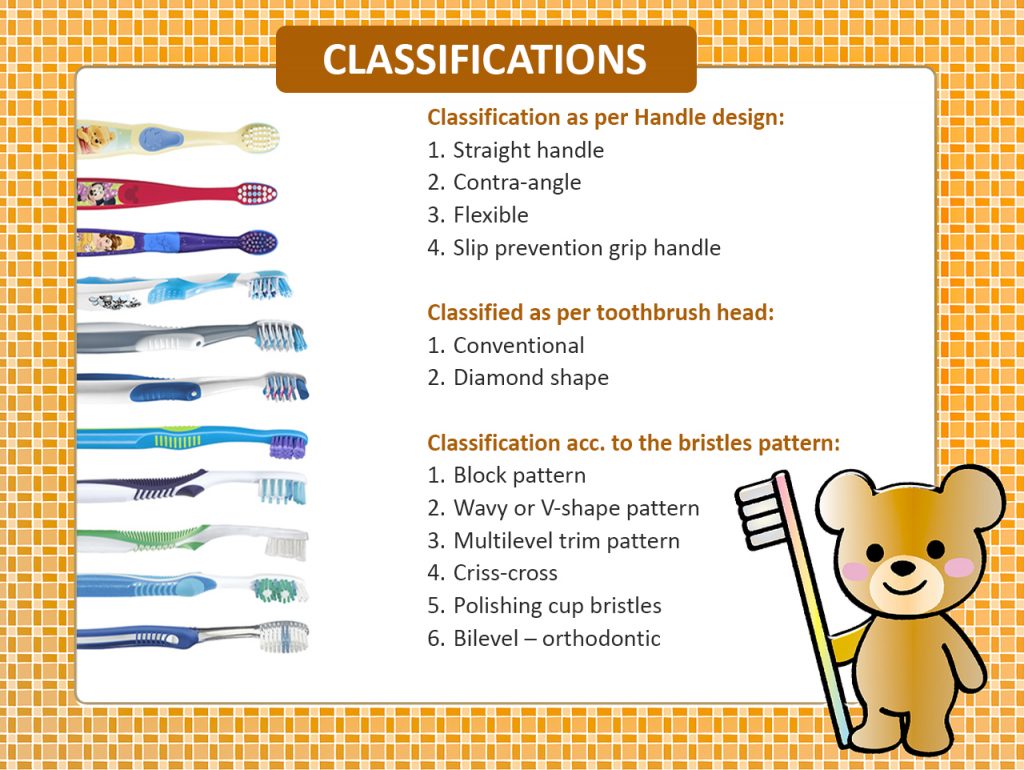 Toothbrushes also vary as per their filament profile which can be differentiated from their lateral view. In addition to flat plane view, other profiles comprise rippled, tapered, multilevel, angled and bi-level brushes. Bilevel brushes are particularly indicated for subjects undergoing orthodontic treatment.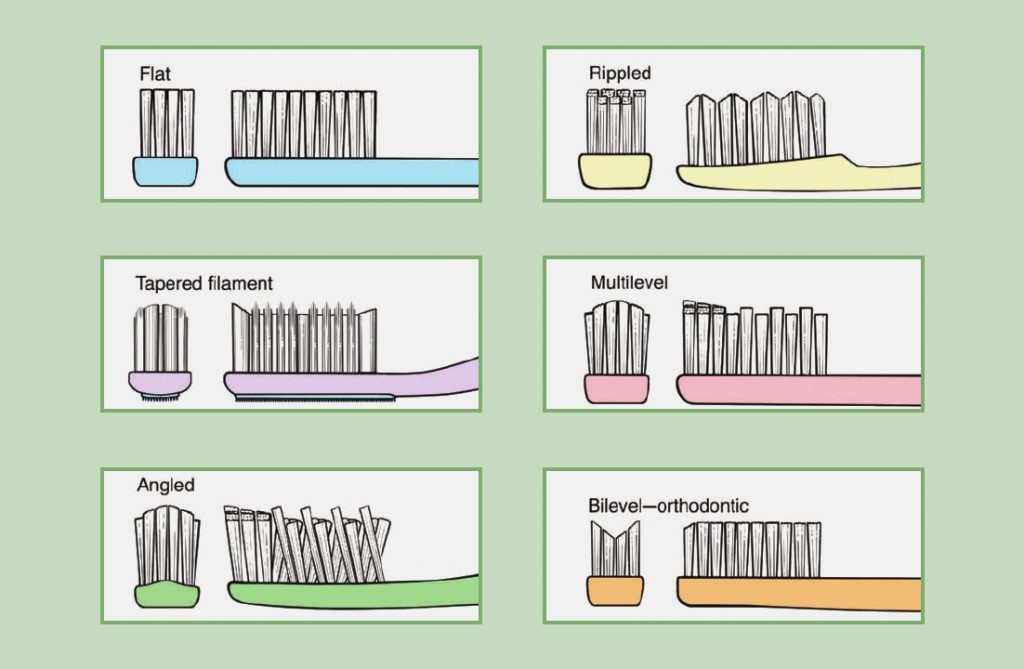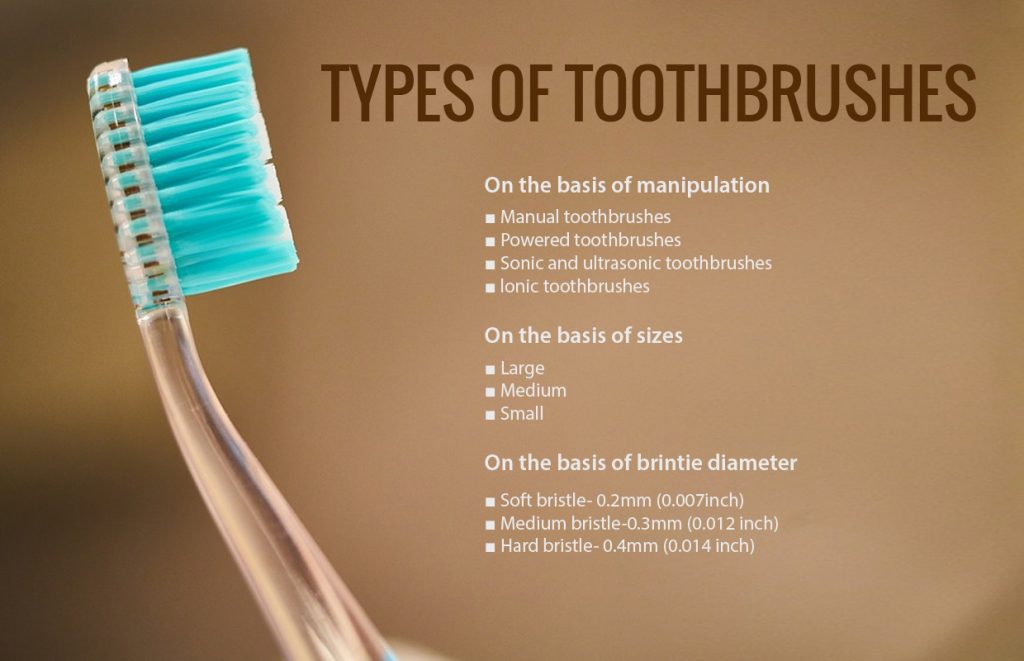 Innovation in Toothbrushes:
While everything is turning 'smart' these days, why should a toothbrush stay behind. So newest innovation we have is smart electric toothbrushes which not only ensure best results of brushing but also have such monitoring system that tracks our brushing habits. It can be a fun option for kids as these toothbrushes would encourage maintaining oral hygiene and additionally offer incentives like of games and other apps.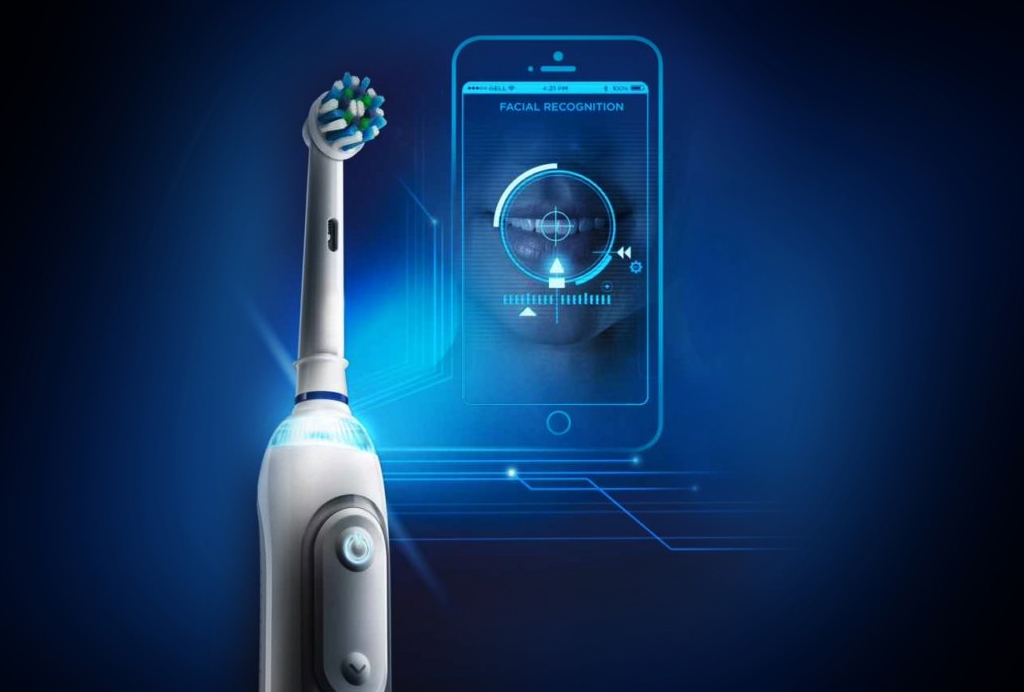 The wave of realisation towards environment conservation has brought awareness towards biodegradable toothbrushes. Ecological toothbrushes are made of wooden handles with replaceable heads to prevent pollution and conserve nature.
Although a basic tool but indeed an integral and indispensable part of for hygiene maintenance. Next wave of transformation might bring in the role of integrated robotics or advanced artificial intelligence!